Grow your race with customizable SMS marketing campaigns & keep your registrants in the loop with SMS alerts & updates
Why does my race need text marketing?
If you're interested in growing your race, both email & text need to be a part of your marketing attack
If your goal is to grow your race, we believe that the best approach is a strategic combination of email and text message marketing. Individually, both mediums offer several unique benefits, and cons. However, when you supplement your existing email campaigns with expertly timed text messages it allows you to maximize your database, and plug any holes in your marketing campaigns.
Consumers That Prefer Texts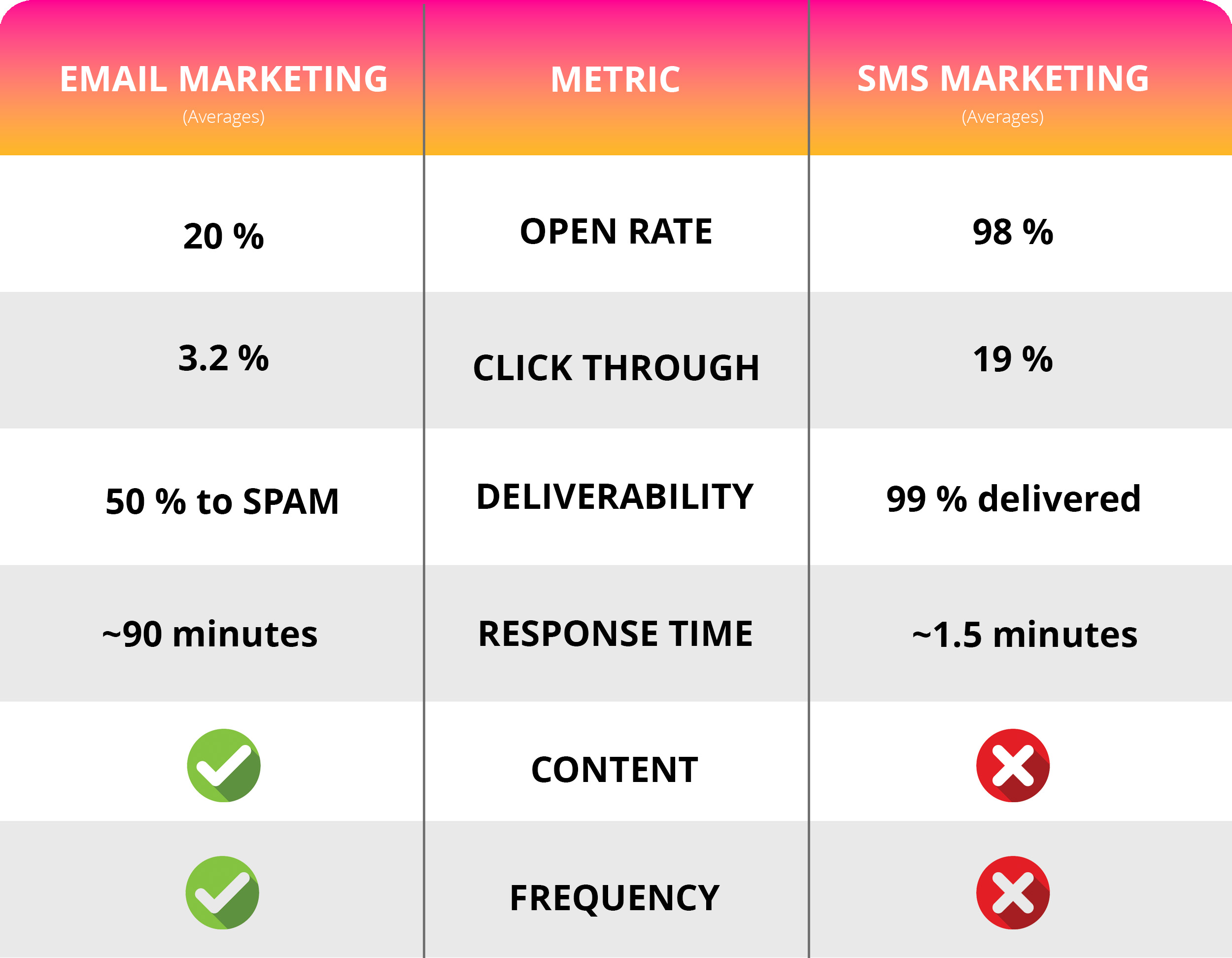 Results from our partnered events speak for themselves with an average increase in registrants of 141%, a 48x return on investment!
Co-founders: Ryan & Colin Henry
We created OwnerAlly to provide race directors with a highly effective way to reach their participants and grow their events.
We have deep endurance sports experience as founding members of RaceWire, a registration software and timing service provider for races. Coupling software with outstanding service allowed us to quickly grow RaceWire to the largest company of its kind in the United States with thousands of happy race directors and millions of text messages sent to tired but satisfied participants.
Text Messaging for Race Directors: Features
Market your race reliably, with our easy-to-use software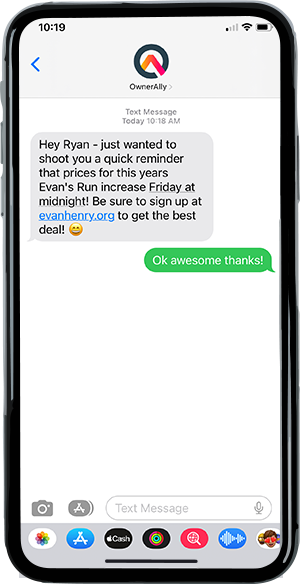 Send Bulk SMS
Easily send text messages to your whole database or slice and dice messages catered toward specific participants
Scheduled text messages
Set it and forget it style system for important dates like price increase and swag cut-offs
Bulk Importing/Tagging
Import your entire race database in minutes and tag participants to manage year over year participation
Two-way SMS chat
Communicate with participants directly to answer simple questions via two way chat. On average, 89% of consumers prefer text messages as their communication medium
Opt-out management
Our software manages new opt-outs so that you don't have to
Data Privacy
Your data is your data. We will never sell or share your data without your permission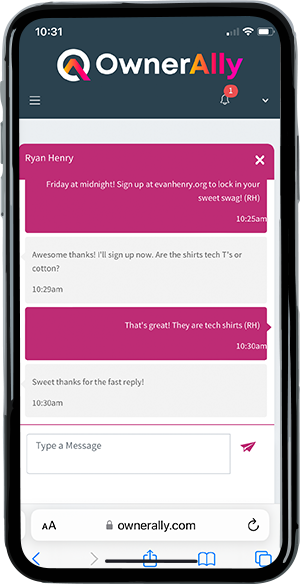 Text Marketing: Pricing
Calculate your race's text message campaign
*based on 160 character message
Will you help me import my data?
Sure! The platform is self-service if you'd prefer to DIY, but we're more than happy to pull in your data.
How much does it cost?
$0.04 per SMS message sent or received. Contact us for volume pricing if you plan on sending more than 10,000 messages per month.
Do I get my own number?
You sure do! This lets you use the number as a dedicated hotline for runners to call or text leading up to your events.
Am I locked into any long-term contact?
Nope! The platform is pay as you go with no monthly minimum or set up fees.