Software for Small Business Owners
Run your business easier with software that lets you organize, communicate and market to your customers and leads
SHOW ME A DEMO
Searchable history of customer interactions and communication, all in one place, forever
Organize Customers & Leads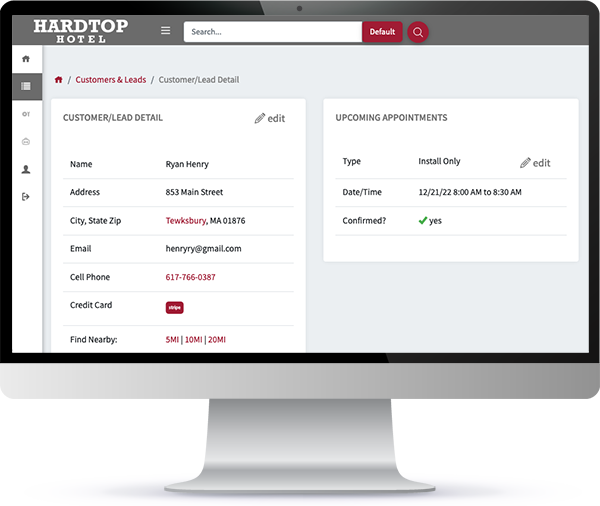 Mobile Friendly Interface
Designed from a mobile-first standpoint
Multiple Channels
Funnel email, calls, SMS and website leads into one platform
One Clean View
Easily searchable, full customer/lead history in one place
Unlimited Custom Variables
Store any type of data at the customer level
Easily Searchable
Search by any custom variable, by appointment proximity
Calls & Voicemails
Store call history and voicemails and route to various members of your team
Text Pics
Send and receive pictures via SMS from customers
Appointment Setting
Makes setting appointments and communicating regarding arrival time and confirmation a breeze
Full Team Communication
Easy for anyone on your team with proper authorization to communicate with customers via email and SMS
Canned Messages
Store frequent responses so staff can reply quickly in a streamlined fashion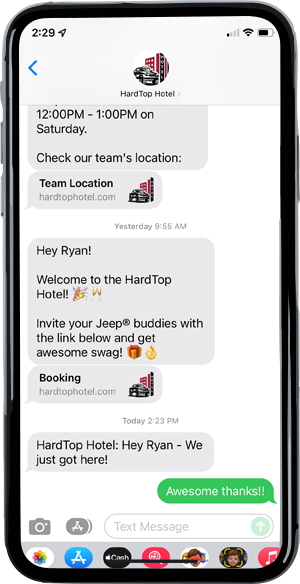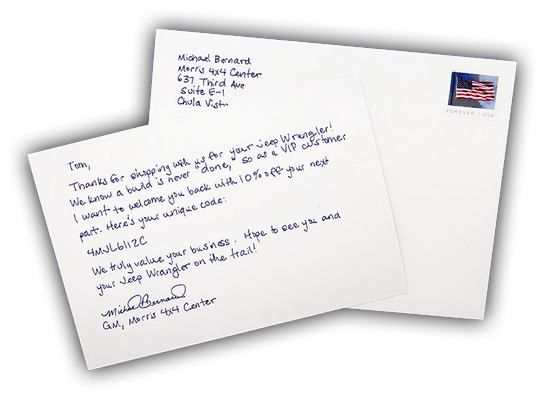 Custom Triggers
Trigger automated sends around specific actions like form submissions, or based on time (i.e. one month from last contact)
Convert More Leads
Personalized automated messages feel like they are custom crafted and boost response rates
Automated Communications
Send emails, SMS, direct mail and handwritten mail automatically
Full History
Quickly look back and search customer history and communications across all channels
Save Time
Manage all communications from one place
Increase Efficiency
Cut down on staff time across the board: reduce paper, reduce duplicated efforts
Customers Love It
Check out these real reviews below
Real Reviews
"They were great with communication via text, which makes things so much easier." – Laurie C.
"Hardtop hotel is awesome, communication is flawless. They text and email to schedule, then reminders, eta and minutes to arrival." – RB
"Great communication. Sent a window and were on time and even had a tracker similar to a door dash, which was more than expected." – Robert M.
"Great communication as well which is always key, especially on a work day." – Donnie T.
Co-founders: Ryan & Colin Henry
We created OwnerAlly to run our business, HardTop Hotel. After using the software to run all aspects of the business and thousands of appointments and customer interactions, we figured it would make sense to reach out to other business owners and show them how it has helped us efficiently operate and grow with great customer feedback.
Prior to OwnerAlly and HardTop Hotel, we founded RaceWire, a software and service provider for endurance sports (think 5Ks and marathons). Coupling software with outstanding service allowed us to quickly grow RaceWire to the largest company of it's kind in the United States. With over 1,000 races, one million participants and 30+ teams on any given weekend.